Women of the Moose
Annual Children's Christmas Party
Pictures with Santa
On December 15, 2001 the Women of the Moose had a
Children's Christmas party called
Christmas with Santa Claus.
Click Here to open in NEW WINDOW for printing
The children got to go sit on Santa's lap before the gifts were handed out so there may be more than one picture of some of the children here.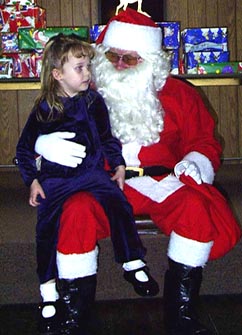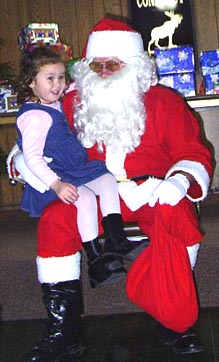 Next is Amanda and Willy (the photographer's grandchildren)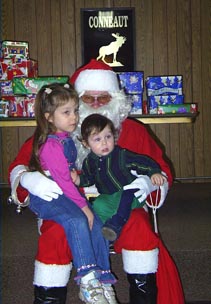 Amanda and Santa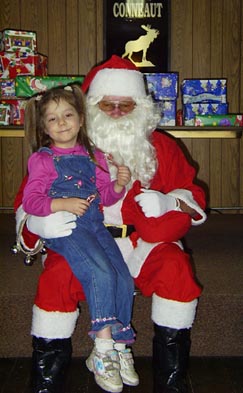 Oh My........ the gift is almost as big has little Willy is!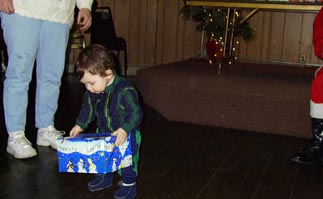 Another happy boy........
Notice our Chaplain, Paula Roberts, in background playing Santa's Helper with a little helper of her own behind her.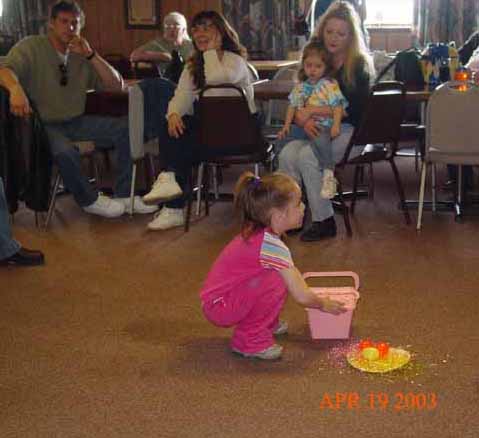 The next little fella is just trying to figure it all out...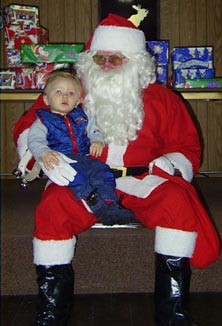 Another little guy new to it all...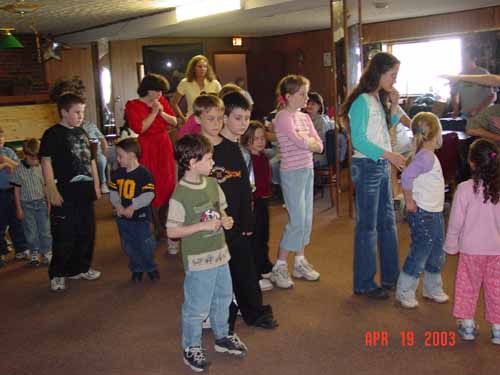 Next is Tiffany .. a little shy but not shy enough to turn
down a gift from Santa...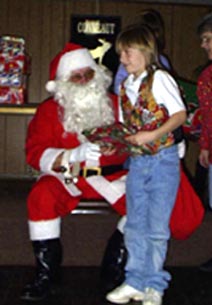 This little lady ran from Santa so fast, I couldn't get a picture of her on his lap. Mommy is making sure she doesn't fall while carrying her quite large package.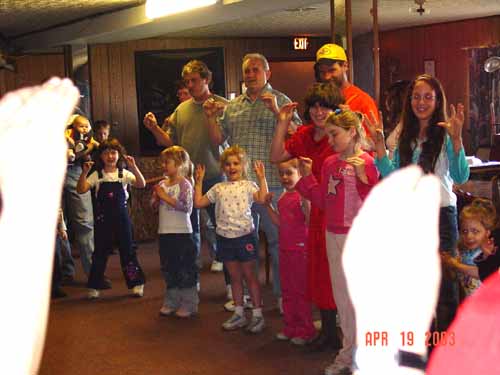 This little guy bringing his gift to mommy to help him open it.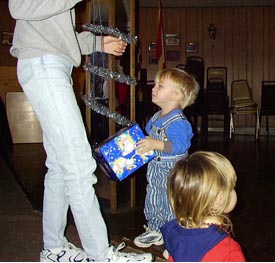 Below here is a little lady getting help carrying her gift from Daddy

Below it looks as if Santa has many helpers as he gives a gift to a little girl. She is posing for her picture with Santa.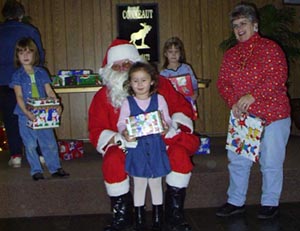 Below you will see our Senior Regent, Nancy Weaver, in the background while Chaplain, Paula Roberts is standing to the right of Santa.
Another happy little lady reaches into Santa's bag of goodies to get a piece of candy while she holds her gift in the other hand.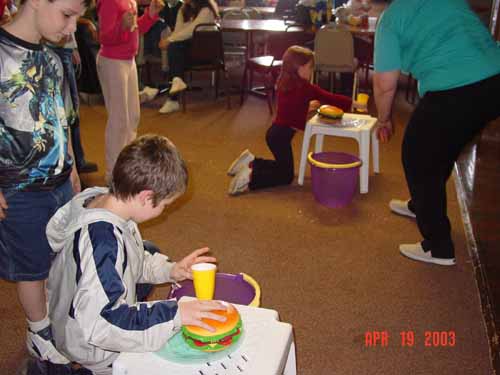 "Reach into the bag and get a piece of candy", says Santa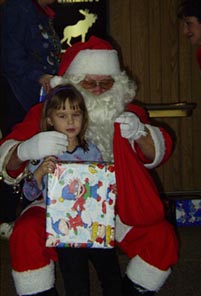 Santa is having a little chat with this young fellow. Probably asking him if he has been a good boy. :-)

Last, but not least is a gift being given to another happy young lady
Santa's work is done here at the Moose Lodge.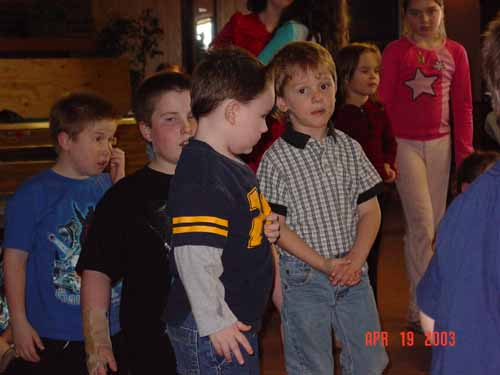 Below is Senior Regent, Nancy Weaver, posing with her granddaughters, Amber & Ashley and Santa.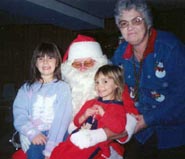 God's Greatest gift.......
The Little Children.
For They are the Future of the World. ~ sw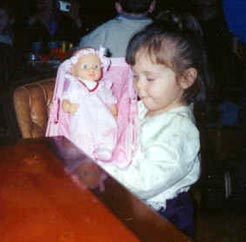 This Web Page Created Exclusively by Sharon Wick 12-2001